How Do You Earn Cash Back?
SHOP
with Ebates at your favorite stores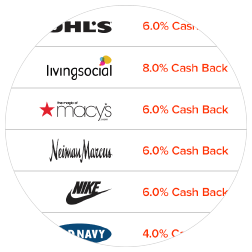 EARN
Cash Back on your orders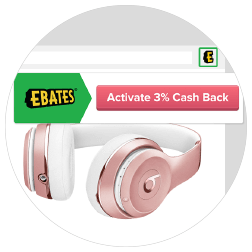 GET PAID
by check or PayPal—no fees, no forms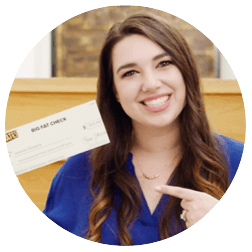 Stores pay us a commission for sending our members
to their websites, and we share it with you.

It's that simple!
Popular Cash Back Stores
"Ebates offers shoppers one destination to find the best deals and coupons from over 1,800 online retailers!"

What Other Folks Are Saying About Us
"If you've never heard of Ebates before, get
ready to make some easy money."
"Ebates offers coupons and cash rebates
to customers who shop at its partner retailers."
"You've probably heard about Ebates.
Those of you who haven't are missing out."