480 bought
Limited quantity available
The deal is on!
Tipped at 7:47 AM with 0 bought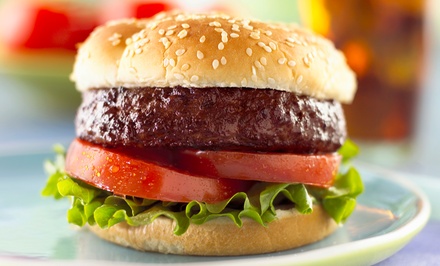 The Fine Print
Expires Dec 18, 2014
Limit 5 per person, may buy 5 additional as gifts. Limit 1 per visit. Valid only for option purchased. Not valid for sale items. Valid only for Farragut location. $26 for $50 not valid for dry goods, cooked foods, or craft beer.
Highlights
For the burgers, customers can choose from grass-fed beef, bison, turkey, yak, elk, or antelope
The hamburger is a classic customizable meal—you can choose your toppings, your condiments, and the human name you assign it before eating it. Bite into Barry J. Burgerton with this Groupon.
Choose Between Two Options
$26 for $50 worth of meat and poultry
$12 for two made-to-order burgers ($24 value)
The Company
Mother Earth Meats
11151 Kingston Pike
Knoxville, Tennessee, 37934