880 bought
Limited quantity available
The deal is on!
Tipped at 9:51 AM with 0 bought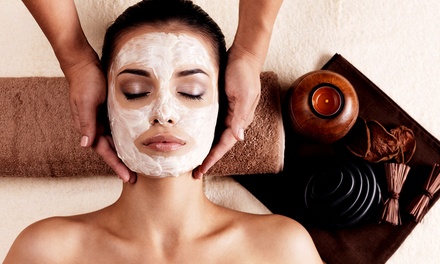 The Fine Print
Expires Aug 18, 2014
Limit 1 per person, may buy 2 additional as gifts. Limit 1 per visit. Appointment required. 24hr cancellation notice or fee up to 1/2 of Groupon price may apply; fee up to Groupon price applies for no-shows with no notice.
Highlights
Two-person spa package includes facials, massages, and pedicures
Although your body is a temple, covering yourself in bits of stained glass and swallowing thousands of candles has yet to be proven an effective beautification method. Shine up your shrine with this Groupon.
$159 for a Heart-to-Heart Spa Package for Two ($350 Value)
The three-hour Heart-to-Heart package includes:
Two Balance & Bliss facials
Two full-body massages
Two classic spa pedicures
Clients relax in separate rooms during facial treatments.
The Company
Phoenix Salon & Spa
4160 Dearborn Cir.
Mount Laurel, New Jersey, 08054