10 bought
Limited quantity available
The deal is on!
Tipped at 10:30 AM with 0 bought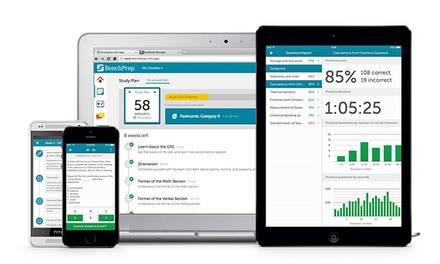 The Fine Print
Expires Jul 27, 2015
Must activate by expiration date on Groupon, course expires 12 months from activation date. Online only.
Highlights
Test prep and software training courses grant access to lessons, videos, practice questions, and reports on PCs, Apple, and Android devices
As technology for obtaining information progresses, so does the usefulness of smartphones, which currently discover facts by calling their encyclopedia roommate. Phone in a wealth of knowledge with this Groupon.
The Deal
$19 for 12 months of access to One Test-Prep Course ($200 Value)
Click here for a list of available courses. Courses to choose from include GRE, GMAT, LSAT, MCAT, SAT, ACT and AP Exam.
The Company
BenchPrep
BenchPrep