1 bought
Limited quantity available
The deal is on!
Tipped at 12:02 AM with 0 bought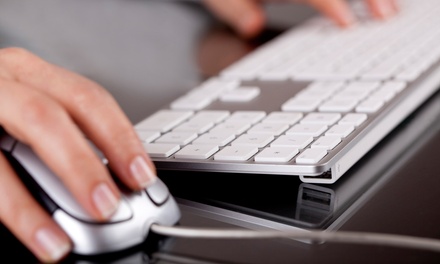 The Fine Print
Expires Jun 3, 2014
Limit 3 per person. Limit 1 per order. Online redemption required. Must activate within 180 days of purchase; expires 12 months from date of activation. Valid only for Microsoft Office Certification Career Advancement Bundle.
Highlights
Exercises, multimedia aids, and exam simulators aid in Microsoft Office certification, strengthening resumés and enhancing marketability
Microsoft Office certification can give you a competitive edge in today's job market, as can knowledge of the whereabouts of Donald Trump's long-lost childhood sled. Find a fair advantage with this Groupon.
$39 for a Microsoft Office Certification Career Advancement Bundle ($399 Value)
The Microsoft Office Certification Career Advancement Bundle includes online courses that prepare students for certification in Excel, PowerPoint, Word, Access, and Outlook. Students can complete each course at their own pace—generally each one takes less than a week—and utilize their skills with the 2010 versions of these programs to attain certification and boost marketability in administration, business, sales, IT, and other fields. Each bundle includes more than 30 hours of training materials, including instructor-led lectures, hands-on labs, multimedia presentations, and exam simulators. These courses do not include copies of any Microsoft Office programs. Click here to view a video for more information.
The Company
IT University Online
IT University Online